Traditional fencing invovles wooden posts with three wooden boards to contain horses and is still plenty reliable. The majority of our pasture is fenced with normal wooden posts but instead of boards we have the flexible rail horse fence (also referred to as Flex Fence) that holds up really well. While that is the primary fencing of the pasture, there is a section of woods in the back that has an older wooden fence line along with natural barriers. In addition to the barriers already back in the wooded section, RPE added an additional fence line that is cost effective for horses who are not actively trying to mess with fence lines. Easy to install solo and budget-friendly, this fence line involves 4' (or higher) welded wire rolls held by galvanized T-Post fence clips to 5' (or higher) metal T-Posts that are positioned in the ground with the help of a post driver.
For personally installing 400 feet of fenceline, the total cost was approximately $400 compared to contract estimates of $1,000 and more. Do note that when installing this fenceline, only set up a couple T-Posts at a time as with adding additional 100 ft sections, some of the wire fence was overlapped to keep a strong barrier. And if a horse does decide to test the fence's stability, you may always add a strand or two of barb wire along the fence to dissuade a troublemaker.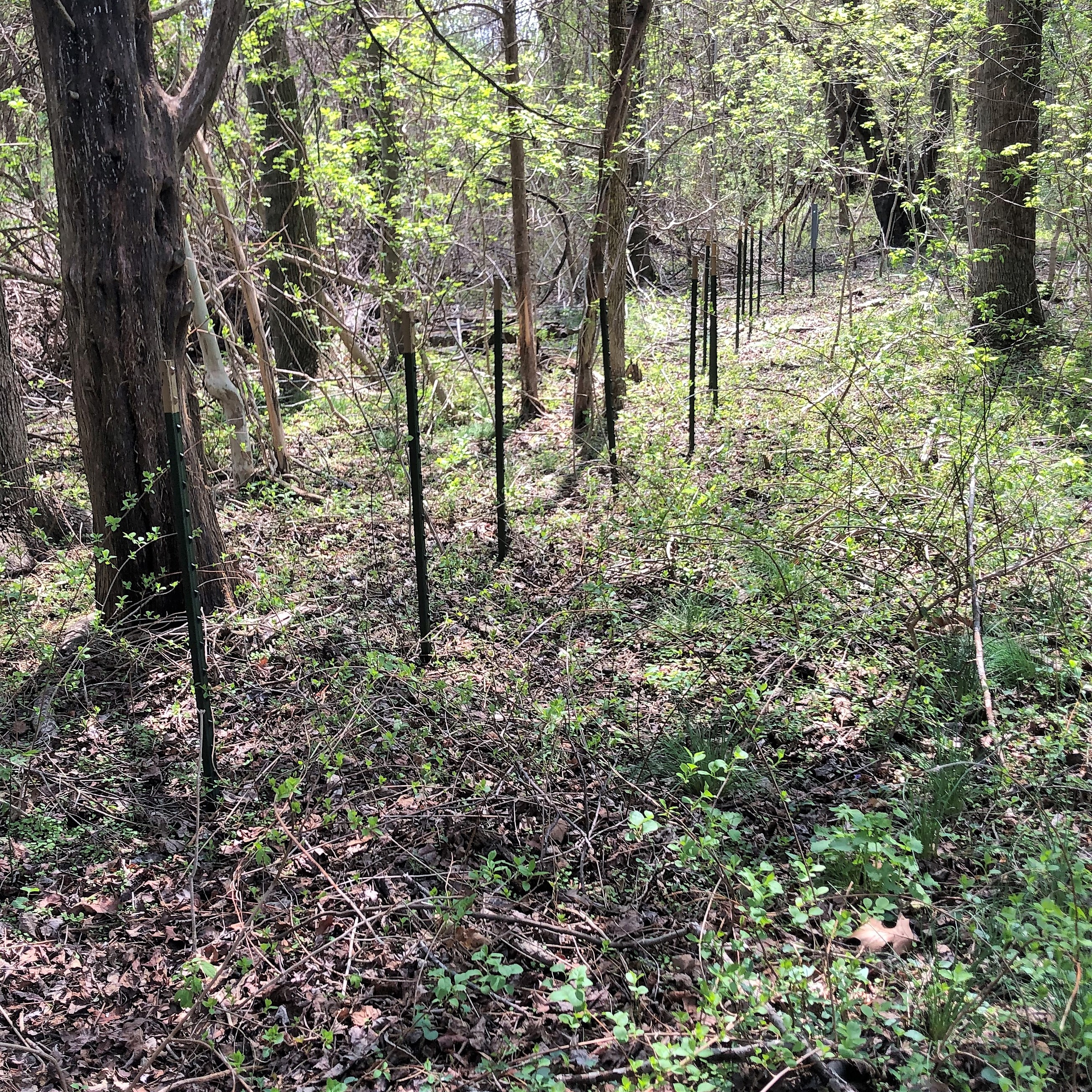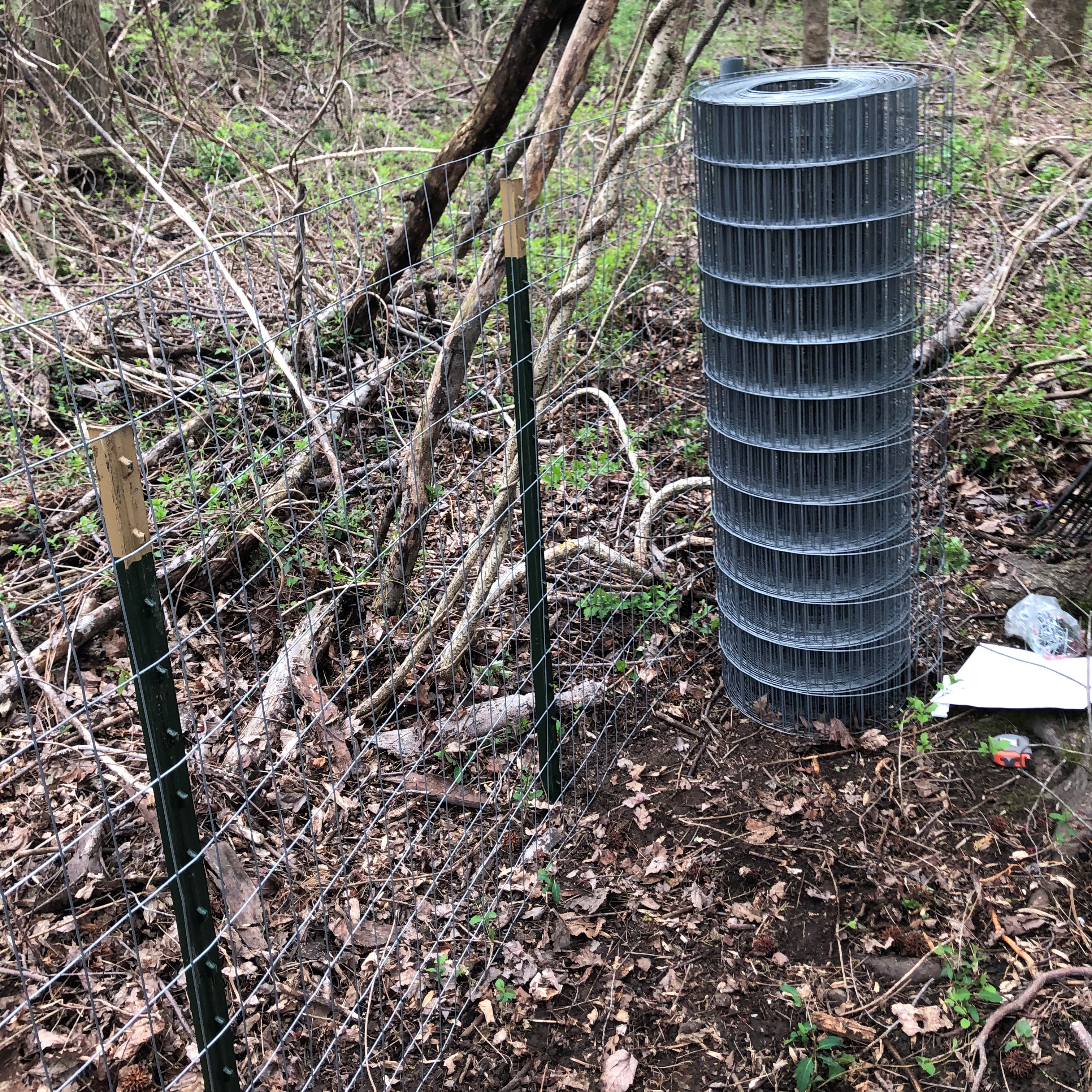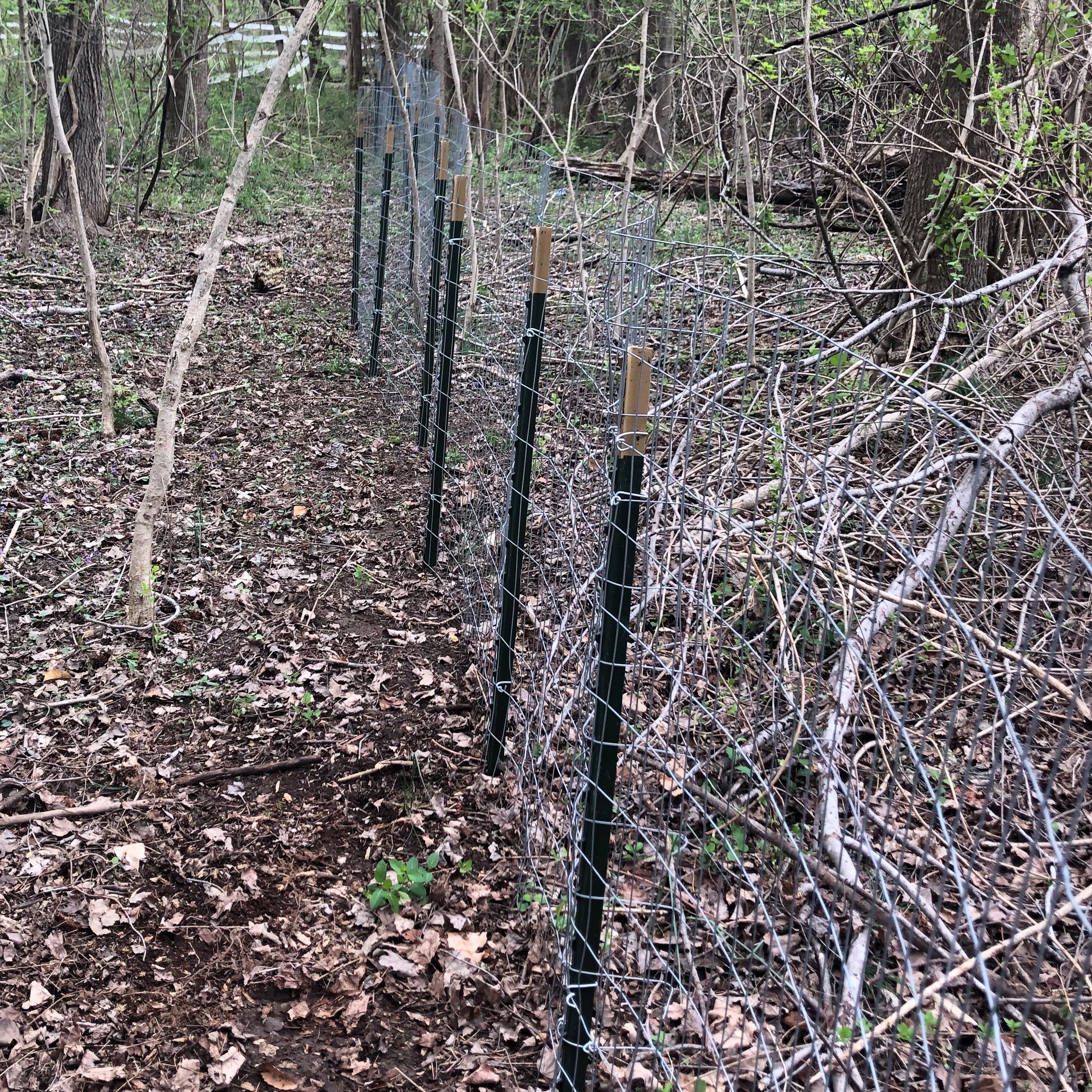 DIY Barn Maintenance & Organization Hacks
DIY Geotextile Grid Mud Solution
DIY Arena Equipment
DIY Round Pen
Cost-Friendly Winter Layers
DIY Cost-Friendly Fencing
Free-Wins
MORE DIY PROJECTS, BARN HACKS, & PRODUCT RECOMMENDATIONS STILL BEING DISCOVERED!