ESHS Equestrian
Reigning Phoenix is proud to host the Elizabeth Seton High School Equestrian Club!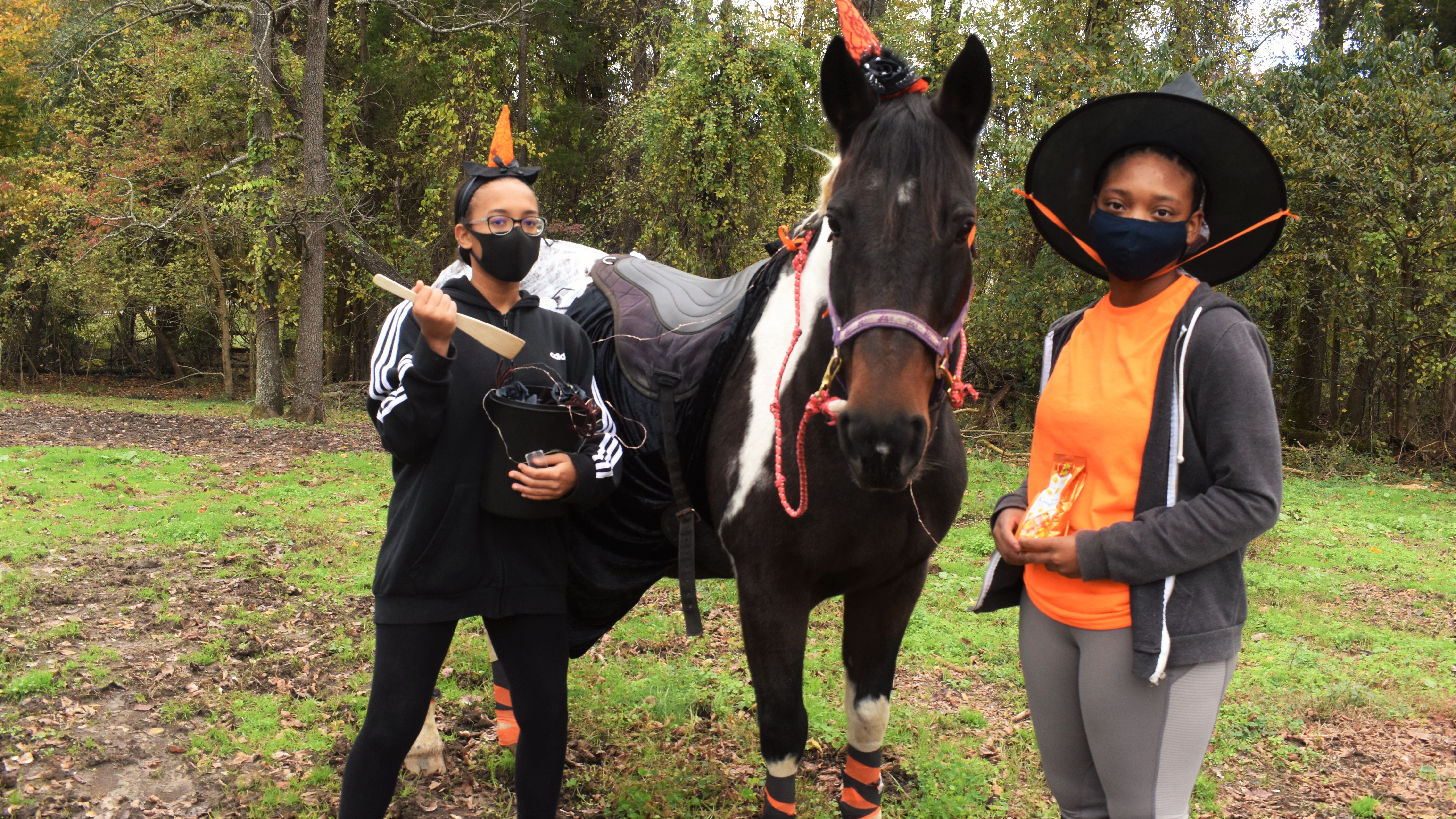 Class of 2014 alumna, Jenna S. Nuth is reviving the Seton Equestrian Club through sponsoring the more expensive side of the equation: providing horses, tack, and coaching. Nuth owns several horses under Reigning Phoenix Equestrian as a small, private farm. All of RPE's horses have been used in schooling programs, competitions, and the prior Seton Equestrian Club's program. The sponsorship will be returning to a past structure when hosted at Celtic Acres Farm (2010-2014) where rides are split up with beginners riding first and more experienced riders riding last in order to accommodate the limited number of horses available. This system has worked extremely well from past experience as well as also helped to truly bring the team together in helping each other grow and learn in the world of horses.
ESHS Equestrian Club Details
Barn sessions will be scheduled for every 2 weeks (with the exception of winter holiday break) and will be structured with all riders (beginners, intermediate, and advanced riders) attending and working with the horses the first session of the month and with show-ready riders (intermediate to advanced riders) attending and working with the horses during the second session of the month. Note that barn sessions will range from ground work and lessons to mounted work and lessons alongside potential field trips and demonstrations. The barn sessions will be expecting members to participate in the club's virtual meeting learning topics so as to gain as much exposure and preparation as possible. Beginner riders are also welcome to come out during the second sessions of the month to learn and observe as the show-ready riders are working with the horses. (NOTE that the club may still hold educational sessions even in the event of rain).
All club members are REQUIRED to submit both a liability form,
COVID form, and a questionnaire form directly to RPE before they are allowed to work with the horses.
For further information regarding the ESHS Equestrian Club,
please contact Jenna S. Nuth at reigningphoenixequestrian@yahoo.com for more information.