ESHS Equestrian
Reigning Phoenix has been proud to host the ESHS Equestrian Club these last few years!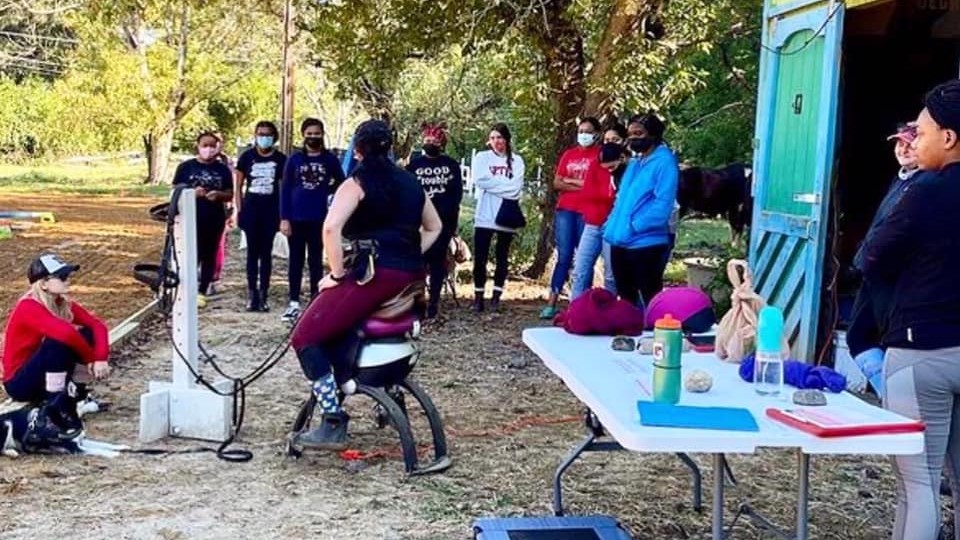 It is with a heavy heart that I announce the end of Reigning Phoenix Equestrian's hosting of the Elizabeth Seton Equestrian Club following the 2022-2023 academic year. Since reviving the club, we have seen many excellent young women take every opportunity, absorb the education provided, form bonds, strengthen teamwork and develop leadership skills, and grow to be outstanding knowledgeable equestrians. From costume contest competitions to jousting to horse swims to trail rides, we have had countless adventures both at home and abroad with the more experienced girls. The club has focused on developing well-rounded equestrians, not just riders. But like all things, chapters must come to an end.
The equestrian club has been supported by several wonderful older horses, all of whom are starting to slow down a bit. Looking forward towards the longevity and welfare of the horses, it has been decided to lighten their responsibilities of the ESHS Equestrian Club. Reigning Phoenix will be glad to continue being a resource for the club, should they reach out for guidance moving forward, but will no longer be hosting club barn sessions following the 2022-2023 academic year.
I wish the ESHS Equestrian Club well and encourage them to stay in touch. Should any aspiring young equestrian wish to become more involved in the equine world separate from what the club offers, they are more than welcome to reach out directly and discussions may be had.